Work Tables & Stations
Designing a work flow for guaranteed productivity
For the best selection of commercial work tables on the web, you've come to the right place. No matter what your need, economy to top of the line, under-shelf and backsplash or open base, we have the right commercial work table for your business!
We also carry a great selection of harder to find configuration, such as poly top work tables, enclosed base work tables, and even wood top baker's tables. Having all the right accessories makes a difference too, and we've got you covered with a great selection of work table drawers, casters, and adjustable under-shelves.
Finding the right work tables for your business is pivotal to your kitchen's efficiency. They come in dozens of sizes with a variety of options, including under-shelves and backsplashes, and can have square, rounded, or counter-top corners to accommodate virtually every need. If you know the specific properties of the kitchen work table you'd like to purchase, we would love to sit down and find out what works best for you.
Work Tables & Stations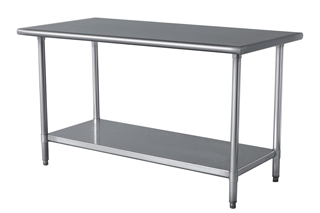 Commercial Work Tables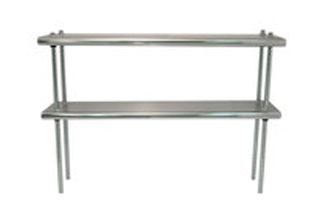 Work Table Accessories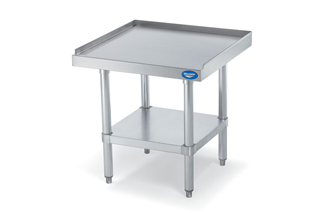 Equipment Stands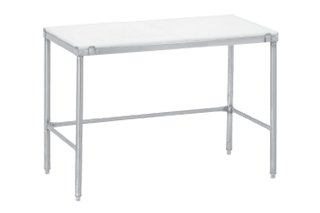 Poly Top Work Tables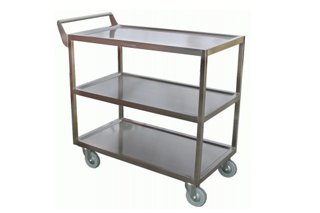 Mobile and Stationary Counters